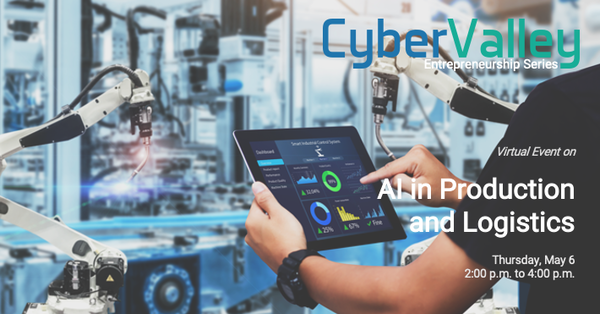 cyvy
06 May 2021 - 06 May 2021
Event
Virtual Event
Cyber Valley Entrepreneurship Series
Short product life cycles, a growing variety of products, and a strong customer focus are only a few of the reasons behind the increasing complexity and changing dynamics of production and logistics. To succeed in today's markets, optimised and intelligent process planning and control are thus decisive. In this upcoming Cyber Valley Entrepreneurship Series event, speakers from research, industry, start-ups, and the investment community will discuss how AI can help improve quality and efficiency in production and logistics. Their presentations will be followed by a Q&A session.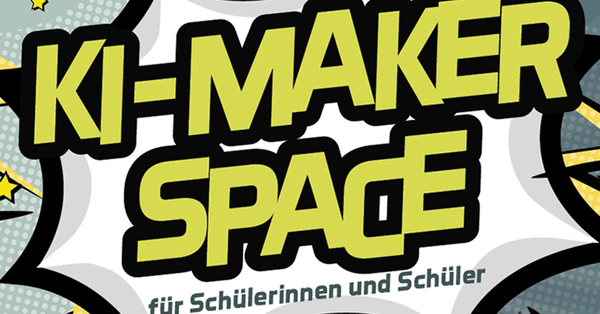 cyvy
07 May 2021 - 07 May 2021
Workshop
Lust, was mit Künstlicher Intelligenz (KI) zu machen?
Cyber Valley Public Engagement und Bundeswettbewerb KI wollen gemeinsam einen KI-Makerspace in Tübingen für Tübinger Jugendliche einrichten. Das wird ein offen zugänglicher Ort in Tübingen, an dem man z.B. mit Sensorik, 3D-Druckern und Computern tüfteln und experimentieren kann. Hier wird man programmieren lernen können um selbst mit neuronalen Netzen zu arbeiten. Hier soll aber auch diskutiert werden, wie diese Technologie unsere Gesellschaft verändert und wie sie sinnvoll eingesetzt werden kann. Für möglichst großen Nutzen und ohne schädliche (Neben-)wirkungen.
Public Engagement KI-Makerspace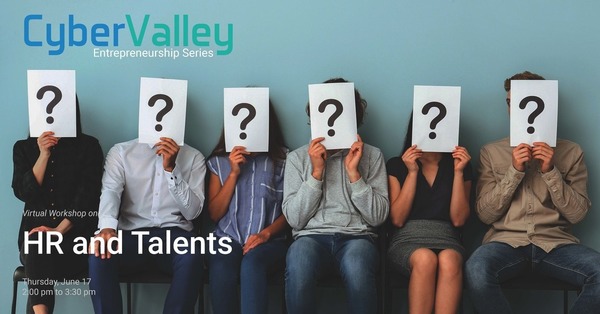 cyvy
17 June 2021 - 17 June 2021
Workshop
Virtual Event
Entrepreneurship Series
Without doubt, Human Resources are one of the most important success factors for any business. Especially for young start-ups with tight budgets, recruiting and retaining skilled employees can be challenging. With the support of experts from the Cyber Valley Start-up Network and industry, the next edition of the Entrepreneurship Series workshop will thus focus on "HR and Talents" for tech start-ups. Seasoned speakers will share their knowledge and experience on the topic.
CyVy 17 June 2021 Workshop Virtual Workshop